A tea towel is just like a normal towel or napkin, but instead of being thick it is soft and thin. It is made using linen or cotton, or in some cases the combination of both. It has either a woven or printed design on it to make it look more appealing and decorative.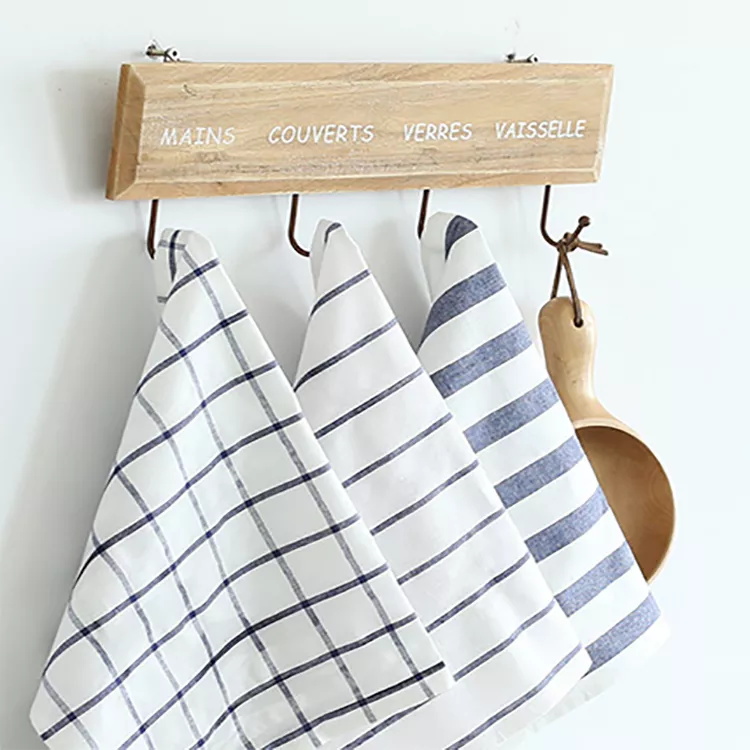 Usually, tea towels are of the size of a normal hand towel. They are used at tea ceremonies from as early as 18th century. Today, tea towels are commonly used in homes and restaurants around the globe. There are many ways of using it apart from just using it as a napkin.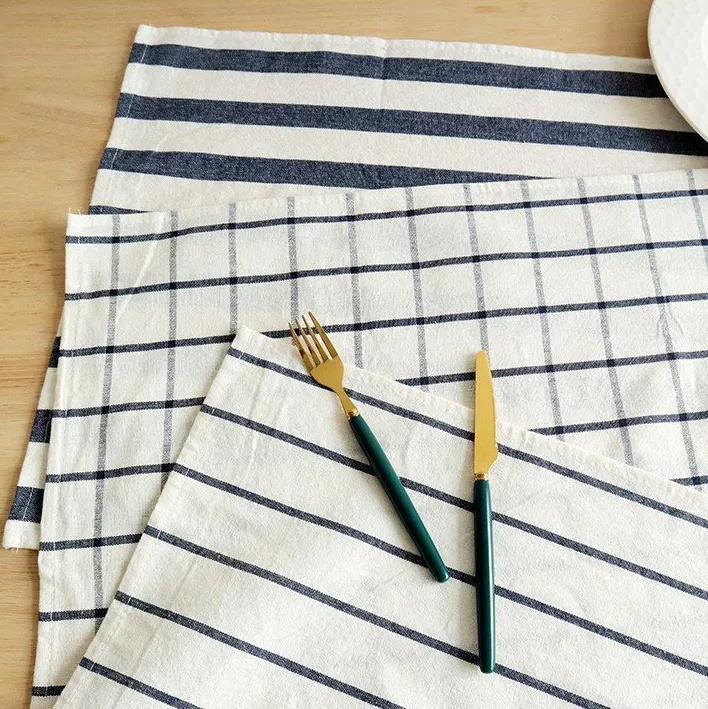 Using a tea towel wisely and creatively 
Line a tea tray: As the name suggests, this was the original use of tea towels. They were designed with an intention to line the tea trays, and thereby absorb any spills which occurs while serving tea.
Serve eatables on it: No matter what you are serving, a hot bowl of oatmeal or a cup of hot coffee or a bowl of ice-cream, tea towels can be used as a perfect serving accessory. These soft towels keep the bowls and mugs in place, and again absorb spills and drips. Besides, by adding a designer tea towel to your dining table, you will enhance the overall look of your dining table.
Cover your hot rolls in it: When you wrap your rolls, muffins, and bread in a tea towel, they remain warm and fresh for a longer time. Also, if you are planning to gift your baked goods to a loved one, giving it to them with a nice and cute looking tea towel wrapped around it will just make your presentation better.
Use it as a hot pad: By folding a tea towel, you can effectively use it as a hot pad. Just place your warm dishes on it and protect the surface beneath it.
Keep your greens dry: After washing your leafy veggies, simply place them on a clean and dry tea towel. This will help them dry and keep them crispy and fresh.
Place wet dishes on it: Instead of using a bulky rack, simply lay a tea towel on kitchen counter and place your wet utensils on it to dry. Compared to any rack, this will protect your glassware better.
Use it to decorate your guest bathroom: Instead of using a common hand towel, use a designer and beautiful tea towel in your guest bathroom. You can pick a design which matches better with your bathroom theme.
Use it to line the shelves of your kitchen cabinet: Tea towels will absorb excess of water from your dishware and glasses. Also, it will make your cabinets look more decorative and presentable. However, don't forget to wash your tea towels regularly.
Give it as a gift: Designer and high-quality tea towels are perfect to give as a gift on housewarming occasion. You can even get it personalized the way you want and thereby add some sentimental value to it.
Use it to wrap a gift: It will make your gift look much more presentable than you can think.
---
Post time: Jan-05-2023